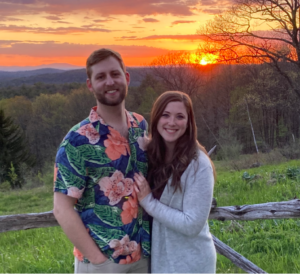 Dr. Rice's extensive training enables her to provide comprehensive dental care to a wide variety of patients, including patients with complex medical, physical, and intellectual disabilities. In addition, her strong communication skills allow her to build strong, trusting relationships with her patients and reduce the anxiety many patients associate with dental visits which make her a perfect fit for Martins Dental Partners.
In her free time, Dr. Rice enjoys trying new restaurants, going to sporting events, and spending time with her family and dog Maisy.
Q: If you weren't working for Martins Dental Partners, what would your dream job be?
A: I would want to be a chef! I love cooking and have always thought going to culinary school would be fun.
Q: Other than Martins Dental Partners, what is your favorite Beverly, MA location?
A: I love La Victoria Taqueria; I order lunch from there at least once a month!
Q: If you could travel to anywhere in the world, where would it be?
A: I planned a trip to Ireland that was rescheduled due to COVID, so I'd love to get there eventually!
Q: What are you currently reading?
A: I'm currently reading The Nightingale by Kristin Hannah for my book club!
Q: What is one unique skill that you're proud of?
A: I love to sing! I used to participate in competitions and have been a part of a few singing groups.
Visit Martins Dental Partners for exceptionally relaxing General & Cosmetic Dentistry in Beverly, Massachusetts. Call us at 978-288-1946 or contact us online to make an appointment to meet Dr. Rice and the rest of our amazing dental team!