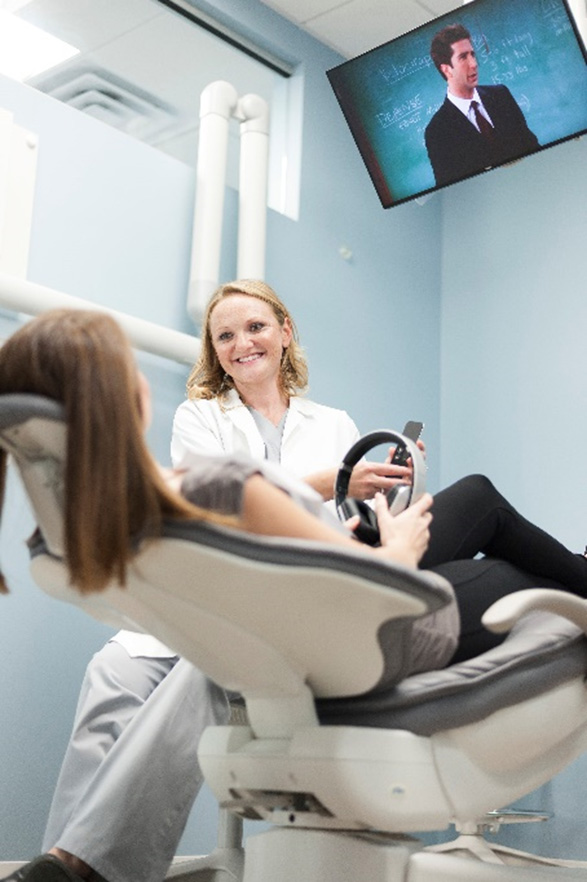 A path to finding the perfect dentist for you and your family
When it comes to choosing a new dental office, there is a lot to consider. Your relationship with the dentist, your comfort level throughout the visit and the technology and amenities provided to name a few. But once you develop a relationship with the right practice, the benefits are tremendous because your dentist will grow to know you and your individual needs. Over time, you will develop a relationship and history together as the doctor becomes familiar with your goals, concerns and what, specifically has gone on in your mouth. "I believe a positive dental experience for most patients starts with building trust and a good rapport with their doctor, starting at the first appointment." says Dr. Valerie Martins of Martins Dental Partners.
How do you find the right dentist for YOU? Here are three steps to put you on the right path:
1. Do your research: If you are looking to make a change or have moved to a new area, do your research. You can google dental practices in your town or ask people you know in the area. Pay special attention to online reviews from sites such as google. Online reviews can provide you with visibility to patients' experiences across a wide range of visits and procedures. Most reviews provide detailed and thoughtful overviews of the patient's experience. Martins Dental Partners is proud of the many fantastic reviews our patients have provided.
2. Visit the office: Once you've done your research, visit the office. You can call ahead and ask for a tour or just stop in unannounced. Your goal is to get a sense of how the office "feels" to you. What is your first impression as you fist walk in the door? Is the environment soothing and comfortable? What amenities are provided to patients? Many dental offices today provide countless comforts in order to provide an exceptional experience for every patient. At Martins Dental Partners, you'll find Apple TV in each treatment room featuring Netflix and Pandora as well as wireless, noise-canceling headphones to make your visit as relaxing as possible. We also encourage potential patients to request a complimentary tour of Martins Dental Partners beautiful office located at 130 Cabot Street in beautiful Beverly, MA.
3. Talk to the Doctor: During a new patient appointment, the doctor should speak with you about any concerns you have as well as what your personal goals are. Your first appointment is also a great time to ask the doctor about their approach to treatment and evaluate the level of collaboration the doctor displays. Does he/she explain things clearly? Are they focused on prevention and long-term wellness? At Martins Dental Partners, our mission is to perfect the Dental experience. "We're committed to establishing an unsurpassed depth of honesty, trust and connection with our patients – a partnership that will last a lifetime." says Dr. Martins.
Evaluating the difficult decision of which dental practice best fits your needs can feel like an overwhelming experience; we hope these steps help you find a practice that will surpass any expectations you may have regarding a visit to the Dentist.