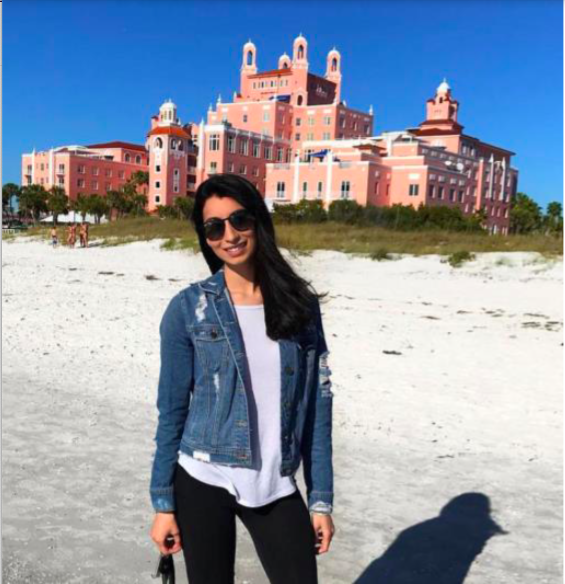 Amanda relocated to Massachusetts from New Jersey to join Martins Dental Partners as a Dental Hygienist in 2021. Amanda was a Dental Assistant for over 9 years prior to graduating as a Dental Hygienist from Fortis Institute in early 2021. Amanda is passionate about educating patients while providing exceptional care and an amazing experience each time you visit MDP.
In her free time, Amanda enjoys cooking, beach days, traveling, and spending time with her new puppy.
Q: If you weren't working for Martins Dental Partners, what would your dream job be?
A: My dream job would be a travel blogger! I would love nothing more than to travel the world.
Q: Other than Martins Dental Partners, what is your favorite Beverly, MA location?
A: La Victoria is definitely my favorite location! I order there quite often!
Q: What's the best advice you've ever received?
A: You cannot go back and change the beginning, but you can start where you are and change the ending.
Q: What's your favorite inspirational quote?
A: "Live your life like there is no tomorrow"
Q: Describe your personality in one word.
A: Compassionate
Q: If you could travel to anywhere in the world, where would it be?
A: The Maldives! It looks absolutely beautiful.
Q: What are you currently reading?
A: It Ends with Us
Q: Who is the most influential person in your life and why?
A: My mom! She is the most loving, hardworking, and amazing person I know. She has helped me become the person I am today.
Visit Martins Dental Partners for exceptionally relaxing General & Cosmetic Dentistry in Beverly, Massachusetts. Call us at 978-288-1946 or contact us online to make an appointment to meet Amanda and the rest of our amazing dental team!