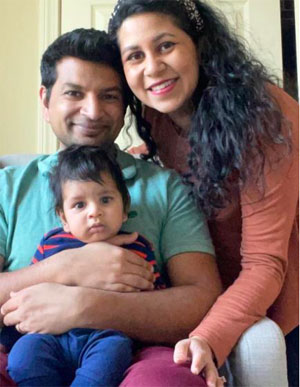 Dr. Meera Ram, a licensed general dentist, graduated from the University of Virginia in 2012 before completing Rutgers Graduate School of Biomedical Sciences Program in 2013. She then moved to Boston and attended Tufts University School of Dental Medicine, graduating in 2019.
Dr. Ram always knew she wanted to work in the health care industry and appreciates that dentistry allows her to work directly with patients to make an immediate and meaningful impact on their lives. Dr. Ram is known for her warm and compassionate personality, traits that enable her to easily establish meaningful relationships with patients and deliver upon Martins Dental Partners' mission to deliver exceptional care and an amazing patient experience during every interaction.
Q: If you weren't working for Martins Dental Partners, what would your dream job be?
A: A Judge on Top Chef (mostly to taste all the unique dishes BUT not have to make them).
Q: What is the best advice you have ever received?
A: Good things come to those who wait (and work hard).
Q: If you could travel anywhere in the world, where would it be?
A: Summertime in London. I would love to experience Wimbledon, enjoy the British summer, explore the massive food scene and culture.
Q: What are you currently reading?
A: You Can't Be Serious, by Kal Penn.
Q: Who is the most influential person in your life and why
A: My mother. She is an incredibly hard working woman, who loves with her whole heart. I admire her a ton.
Visit Martins Dental Partners for exceptionally relaxing General & Cosmetic Dentistry in Beverly, Massachusetts. Call us at (978) 306-2716 or contact us online to make an appointment to meet Dr. Ram and the rest of our amazing dental team!