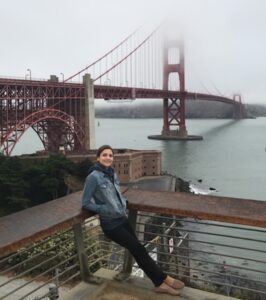 Dr. Sara Hamza, licensed general dentist, joined Martins Dental Partners in 2018 after relocating to Cambridge from Western Massachusetts where she had been practicing dentistry for the last 4 years
Dr. Hamza earned her Doctor of Dental Surgery (DDS) degree from West Virginia University School of Dentistry. Dr. Hamza's approach to patient care is centered on creating a calm and safe environment, which fits perfectly with Martins Dental Partners mission of providing an exceptional patient experience. Her gentle nature and caring personality put even the most nervous patients at ease. While she is experienced in treating patients of all ages, Dr. Hamza is extremely passionate about treating children.
Dr. Hamza is fluent in Arabic and likes to travel and to spend time with family and friends in her free time.
Q: If you weren't working for Martins Dental Partners, what would your dream job be?
A: I've always enjoyed working with children. My dream job is to become a pediatric dentist.
Q: Who is the most influential person in your life and why?
A: My parents, my sisters and my brother are the most influential people in my life. They always inspire me and lift me up!
Q: What's your favorite inspirational quote?
A: "You're off to Great Places! Today is your day! Your mountain is waiting. So…get on your way!" – Dr. Seuss
Q: If you could travel to anywhere in the world, where would it be?
A: Visiting Iceland to see auroras (northern lights) is on my bucket list!
Q: What are you currently reading?
A: Teeth. "The Story of Beauty, Inequality, and the Struggle for Oral Health in America". By Mary Otto
Visit Martins Dental Partners for exceptionally relaxing General & Cosmetic Dentistry in Beverly, Massachusetts. Call us at 978-288-1946 or contact us online to make an appointment to meet Dr. Hamza and the rest of our amazing dental team!