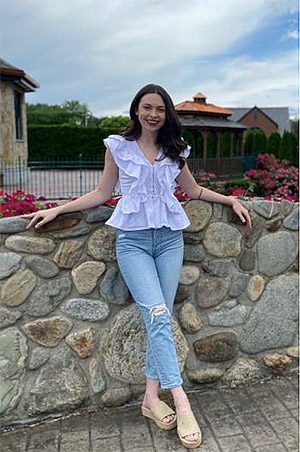 Shannon joined Martins Dental Partners as a Patient Coordinator in 2021 with over 7 years of dental industry experience. Shannon loves helping patients feel welcomed and comfortable when calling or visiting the office. Shannon is known for her big smile and willingness to jump in and help anyone who may need it. When Shannon is not working, she enjoys going to the beach, hiking, spending time with friends and family — which she describes as big, loud, and Italian.
Q: Other than Martins Dental Partners, what is your favorite Beverly MA location?
A: La Victoria Taqueria – the best taco salad around!
Q: What is your favorite inspirational quote?
A: Be the change you wish to see in the world.
Q: If you could travel anywhere in the world, where would it be?
A: Maldives
Q: What are you currently reading?
A: The Company We Keep, by Frances Itani
Q: Who is the most influential person in your life and why
A: My Dad, because he is the strongest and hardest working person I know.
Visit Martins Dental Partners for exceptionally relaxing General & Cosmetic Dentistry in Beverly, Massachusetts. Call us at (978) 306-2716 or contact us online to make an appointment to meet Shannon and the rest of our amazing dental team!