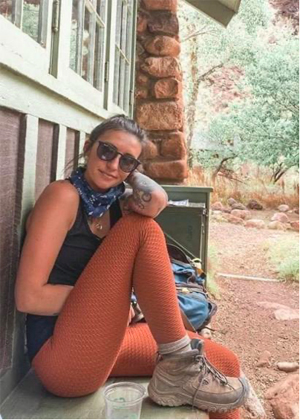 Vanessa joined Martins Dental Partners with over 3 years of experience in the dental industry. Vanessa loves providing patients with exceptional care — always making sure they have an amazing experience when visiting the practice. Vanessa is grateful for her two amazing parents and spends a lot of time outdoors hiking, cross country skiing, road tripping, taking beach trips and snowboarding with her mom. In addition, Vanessa also enjoys cooking and reading in her free time.
Q: If you weren't working for Martins Dental Partners, what would your dream job be?
A: Travel blogger or photographer for Nat Geo
Q: Other than Martins Dental Partners, what is your favorite Beverly, MA location?
A: The Anchor Pub or Beverly Farms beaches
Q: What is the best advice you have ever received?
A: Whatever you do, always give it 100%. Do something every day that your future self will thank you for.
Q: Describe your personality in one word?
A: Adventurous- Always willing to take risks and take on new experiences.
Q: What are you currently reading?
A: The Simple Wild by K.A. Tucker
Q: Who is the most influential person in your life and why?
A: My mom has always been my biggest influence. She has made me into the outgoing, active, ambitious woman I am today.
Visit Martins Dental Partners for exceptionally relaxing General & Cosmetic Dentistry in Beverly, Massachusetts. Call us at (978) 306-2716 or contact us online to make an appointment to meet Vanessa and the rest of our amazing dental team!